From prom drop off to post-prom party bus, Perfect Transportation Solutions is your one-stop shop for a variety of services. We offer limo rentals for special occasions and events, including weddings and other celebrations. Our party buses are ideal for getting the most out of your next school event or trip. Whether you're in need of a prom limo rental or looking for an affordable weekend getaway from Tucson, our company can accommodate all your transportation needs by providing reliable service at reasonable prices. If you have any questions about our services or would like more information about what we have available, please contact us today!
Prom Party Buses Tucson AZ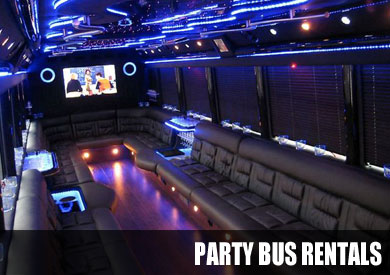 For those who are in Tucson for homecoming or proms, our party bus rentals will come of good use. These are of different make and model and come at reasonable rental costs. You could be in town for these occasions and need a ride with friends. We have premier facilities on board for entertainment as well. There are premier limos or limo cheap rentals that we offer through our agency as well that will work for your special rides about town with a loved one.
Prom & homecoming party buses & limo rentals near me

Depending on the number of passengers you wish to transport you can look at the different coaches and models we have on offer. These differ as per the number of people you wish to accommodate, from 14 to 50. It is easy to locate the contact details of our agency and choose the vehicle of your choice through our online directory listings.
We advise our customers to rent different vehicles as per the number of people they wish to transport. There are different models and coaches on hire like motor coaches for small groups. There are charter buses that are ideal for corporate transfers. You could hire our shuttle buses to go to and from the airport in the nearby areas.
If you are wondering what kind of amenities our party bus rental Tucson provides, these are many. If you are looking to travel to a prom event, you can get a party bus ride on our small party bus rental which will take you and your friends to and from the venue in luxury and comfort.
With our limo service Tucson get your hands on premier vehicles for making your wedding day special. For prom events too we have Cadillac Escalade, Chrysler 300, Ford Excursion, Lexus, Hummer limos and others like Mercedes Benz for a dream ride on such a special occasion.
Prom & homecoming party bus and limo service prices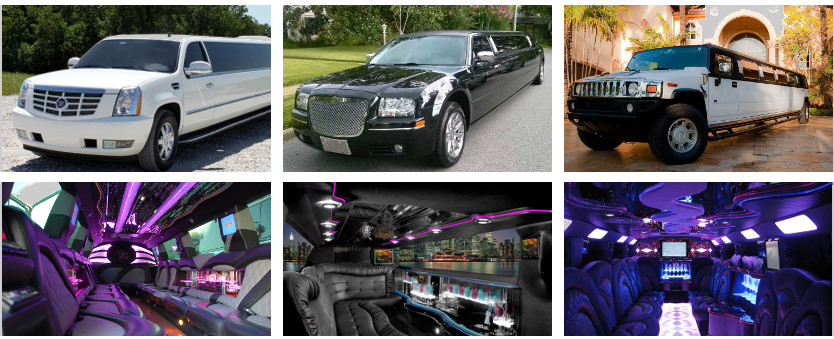 You need not worry about the prices we charge as these are reasonable for the party buses and limos and the quality and facilities we offer. The price is determined as per the number of passengers traveling, amenities on board, hours of hire, distance to be covered and so forth. There are special packages on offer from time to time. You could avail of discounts from our agency as well.
Things to do
There are several places to check out in and around Tucson such as:
Pima Air and Space Museum; it is a wonderful museum to visit, especially with kids, as there are space and aircraft models on display here.
Arizona-Sonora Desert Museum; this space offers an outdoor museum, garden as well as a zoo.
San Xavier Del Bac; here you will find concert spaces as well as a historic church worth checking out.
Many Bus Rental Options
We have a wide variety of options available to you, including party buses, limos and vans. When renting our vehicles you can choose one that meets your needs and will accommodate all of your guests. Most people prefer the convenience of a large limo or coach bus, but if your group is smaller than 20 people then it may be more cost effective to rent a shorter vehicle such as a party van or mini-bus. You should also consider whether you will need seating for more than 8 passengers? If so we recommend that you consider renting either an SUV or Minibus which provide plenty of room for everyone and their gear!
Party Bus, Limo, and Van Rentals Available
We have a wide range of vehicles available for your special occasion. Our party buses, limos, and vans can accommodate any group size. Party Bus Rental: We have a large fleet of party buses available that are perfect for weddings, birthdays and bachelor parties. Limousine Rental: Our beautiful stretch limousines are ideal for proms or any celebration that requires class and elegance. Van Rentals: Also known as shuttle vans or motor coaches; these are great if you need to transport a large number of people in style without the high cost of renting multiple vehicles
Amazing Transportation Solutions
You will find that we have a wide selection of vehicles to choose from, including party buses and limousines. Whether you are looking for an affordable birthday party bus rental or a luxury wedding limo service, we can accommodate your needs. Our customer service team has years of experience in the transportation industry and will be able to answer any questions that you may have.
Party Bus Rental Packages for Prom
A party bus rental can be a great choice for plenty of reasons. For one thing, they offer a spacious interior that allows you to bring along all your friends and keep the party going all night. They also provide plenty of room for dancing, singing along with the radio or just hanging out and talking. The right choice depends on your group size and budget, but it's important not to go too big or too small either way—if you're planning on inviting more than 15 people then a limo might be more suitable for your needs; if you're bringing fewer than 10 then a smaller shuttle-style vehicle will likely suffice. In addition to this information about size and cost considerations there's also something else worth considering: where exactly are we going? If we're headed out into remote wilderness areas where cell signals will be hard-pressed (or even impossible) then our passengers might want access
Drop Off Service For Formal & School Event
If you are looking for the perfect way to end your night, then look no further! We offer drop-off service at a discreet location of your choosing. This is an excellent option if you want to avoid facing questions from parents or other friends about why you are not driving home in a car that has been out all night. Our complimentary bottle of champagne is included as well, allowing you and your friends to toast to an unforgettable evening!
Affordable Pricing on Rentals
When you need to rent a limo or party bus for your special event, pricing is dependent on the type of vehicle you want and the number of passengers you'll be transporting. If you don't know how many people will be in your group, we recommend renting a large SUV or minivan that can fit up to 15 passengers comfortably. Pros: These vehicles are great if there is a large group who want to go out together. It gives everyone plenty of space and ensures they won't feel cramped while they drive around town!
How Getting Transportation Makes Your Prom Drop Off Great
Prom is a special occasion, and you want to make sure that it goes as smoothly as possible. Getting your transportation in advance is a great way to ensure that everything runs smoothly and that you get there safely. There are many benefits of reserving your party bus in Tucson Arizona before prom night: It saves time—you don't have to worry about planning or coordinating rides with friends. It's convenient—you have somewhere safe and comfortable for everyone at the end of the night. It's safe—you know who will be driving their passengers home, so there are no surprises about driver behavior or vehicle condition. It's fun! This can be especially true if you choose a themed bus like one with lights or neon paint jobs (like this one!).
VIP Prom Experience
You're going to want a limo or party bus rental to get you and your friends wherever they need to be. It's the best way to go, trust us! You can find the perfect chauffeur for your big night right here at LimoTucsonAZ.com. We work with the best drivers in Tucson so you can be sure they know all of the best routes and shortcuts around town, which means less time spent getting from place A to B and more time spent having fun with friends. Our vehicles come equipped with all kinds of amenities such as TVs and sound systems so everyone can enjoy their favorite music during their ride together. We also offer plenty of other options too such as: flat screen televisions, champagne service packages, ice buckets filled with bottles of water (and wine!), soft lighting, disco lights—the list goes on!
Prom Buses Available Throughout Tucson Arizona
Prom is a special time for high school students, and Tucson is a great place to hold your prom. We have many great venues that can accommodate both large and small groups. We have many hotels which will be able to host your prom night, including resorts, bed and breakfasts and other unique venues that are perfect for hosting an unforgettable night of fun! If you're looking for some great food options while planning your event or if you're just having trouble deciding where to go eat then don't worry because there are plenty of restaurants in the area that will meet all of your needs. You should definitely check them out!
Which Vehicle Is Right For My Group?
When you're organizing a group event, it's important to think about what size vehicle will best suit your group. In order to do this, you'll need to know:
How many people are in your group?
What is the age range of your group?
What is the budget for your group?
How far is your destination?
What is the weather like? Will they be traveling during wet or snowy conditions or even in extreme heat conditions (such as may occur during summer months)? You'll want to make sure that all passengers are comfortable and safe!
If you're unsure which vehicle would be best suited for each situation, our team can help! We've got vehicles ranging from luxury limos and party buses with every amenity imaginable all the way down to smaller sedans perfect for small groups or bachelor/bachelorette parties.
Steps To Rent Your Limo, Party Bus, or Charter Bus To Prom
Renting a limousine or party bus for your prom is a great way to make sure you and your friends have the best time possible. You'll be able to relax and enjoy yourselves as you're taken on an adventure in Tucson, AZ. Plus, it's not just about getting there; it's also about how you get back home! To start the process of renting one of our amazing vehicles: Call us and fill out our form online. We will work with you to choose the right vehicle for your group and discuss what type of package would be best suited for everyone involved.
Our Pricing and Rates Explained
Our pricing and rates can be a bit confusing because they depend on the size of the bus and the length of time you need it. We've created a chart to help you figure out what works best for your event. The price listed is per hour, so if you want to rent our party bus for 6 hours, your total cost will be $1,600 (6 x 200). This includes our base rate plus any additional fees that apply based on where you are traveling in Tucson AZ or neighboring cities such as Green Valley AZ or Marana AZ.