What is the best way to get your kids party started? Well, you can rent a limo in Tucson. Our motor coach rentals are perfect for making sure that all of your family and friends arrive at the party in style. We also have shuttle buses available, which are perfect for groups of people who want to go on an adventure together. Our vehicles will take you anywhere you need to go!
Kids Party Bus Tucson AZ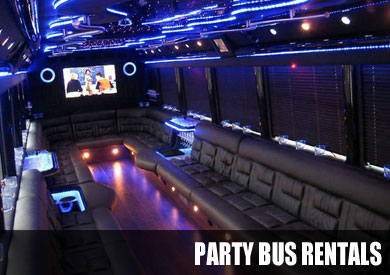 To find our Tucson party bus for celebrating kids' birthday parties and other special occasions it is easily done. We have several party buses and limo coaches on hire, many of which come equipped with party amenities and facilities. These can be hired at reasonable rates. There are premier limos for hire as well for rides about town. These are perfect when there is a special occasion like a wedding. For kids' parties in town, it would be perfect to look at our small party bus rental vehicles.
Why Choose a Kids Party Limo With Tucson Limos?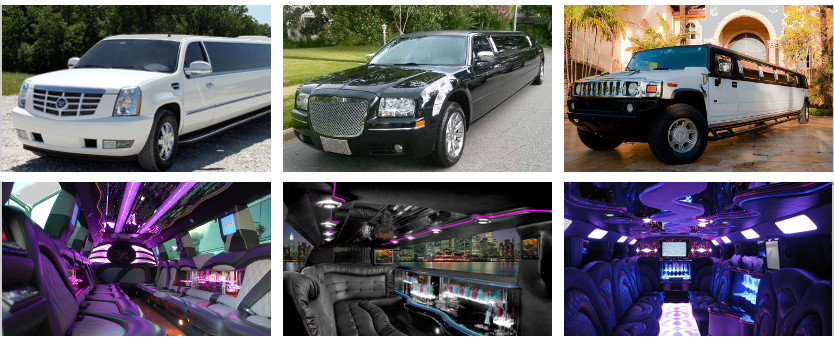 The number of passengers our coaches can accommodate depends on the model and make of the vehicles. You need to let us know the kind of party or occasion for which you wish to make a hire. We have party buses that can accommodate people from 14, 20, 30, 40 or 50. You can easily find our services online and contact our customer care department for any specific queries you might have.
We offer rides as per the number of people traveling. For these reasons, for small group motor coaches would prove ideal. At the same time, corporate groups find our charter buses to be convenient. There are shuttle buses as well, which can be the perfect solution for rides to and from the airport.
No matter what kind of ride you are looking for, party bus rental Tucson service of our agency will be the right choice. For kids' party rides we can equip you with different fun based party themes on the buses.
Our limo service Tucson includes premier models like the Ford Excursion, Cadillac Escalade, Chrysler 300, Lexus, Mercedes Benz, BMW, Hummer limos and others which would be ideal for weddings and other special occasions. You will surely love our Hummer limo rental prices.
These can accommodate people from 2 to 14 and are perfect for small groups as well.
Kids party bus and limo service prices

With our rental service you need not worry about the prices we charge. These depend on the hours of hire, distance to be covered, amenities on board and other factors like people or passengers you wish to accommodate. There are standard packages that you can avail of as well as discounts that we offer from time to time.
Things to do
There are several places of interest to visit in and around Tucson:
Old Tucson Studios; here you will find an Old West movie set that turns into a theme park.
Saguaro National Park; it is a popular hiking and picnicking area in the region.
Mount Lemmon; it is a scenic mountainous area to go camping or hiking.
Arizona State Museum; it is an anthropology museum with interesting exhibits.
These are some of the several places that you could visit when you are at Tucson. Check out our party bus rentals prices that can help your party around as well as go on sightseeing tours in our coaches.
With Tucson Limos, you can count on a great experience. We have a wide range of vehicles to choose from and the best prices in town. Our customer service team is always ready to help with any questions or concerns you may have, so don't hesitate to contact us today. If you're looking for more than just transportation services, we also offer assistance in planning your party bus trip! When planning an event with Tucson Limos, we will work with you every step of the way. We'll provide recommendations on different types of vehicles based on what type of event it is and how many people will be there. Our goal is not only to get everyone where they need to go safely but also ensure that everyone has fun along the way!
Perfect Transportation Solutions
Perfect Transportation Solutions specializes in providing party bus rental and limo services for your kids birthday party. We can accommodate all of your transportation needs, including large groups. We have a variety of vehicles to choose from so you can be sure that everyone will be comfortable when they arrive at the party. We also offer vehicle upgrades like ice chests, disco lights, karaoke systems, and more!
Attractions To Visit In Tucson
There are many attractions in Tucson that make it a great place to visit. Here are some of the top attractions in Tucson: The University of Arizona – Located at 1030 N. Olive Avenue, The University of Arizona was founded in 1885 and is one of the top universities in the United States. With over 30,000 students, this school has all kinds of classes and majors available for you or your children. You can also enjoy all that Tucson has to offer by visiting their campus and checking out their museums, library or even their football game!
Affordable Pricing on Rentals
When you're looking for a limousine rental in Tucson, you want to make sure that you are getting the best value for your money. You also want to know what makes a good limo rental in Tucson so that you can compare different services and find one that suits your needs. A limousine is an ideal option if it's just two people or more traveling together. This way, there won't be any issues with space or comfortability on the ride itself!
Travel Across All Around Arizona
If you are looking for a limousine service and party bus rental in Tucson, AZ, look no further than Tucson Limos! Our company is one of the best when it comes to providing transportation services to our customers. We have a great selection of vehicles and we offer affordable prices that are sure to fit your budget. If you need transportation services in Tucson or anywhere else around Arizona, we can help! Our team has been working hard so that we could provide our clients with quality customer service at an affordable price.
What Is Kid Party Transportation Services?
Kid Party Transportation Services is a party bus, limo, and charter bus rental company that provides transportation for kids birthday parties. Our vehicles are cleaned inside and out before each use so you don't have to worry about any messes or spills. Tucson Limos is a family owned and operated business that has been in business. We specialize in providing safe reliable transportation services at affordable prices to all our customers including those with disabilities and special needs!
How Getting Transportation Makes Your Kid Party Great
When you're planning a kid's party, the last thing you want to do is worry about transportation. That's why it's important to find a limo or party bus that offers convenient services and can pick up your guests directly from their homes. In Tucson, Arizona, Limousine & Party Bus Transportation Services can help you arrange for transportation for any kind of special celebration. From birthdays to proms and other major events in between, our professional staff will work with you every step of the way to ensure that everything goes smoothly on your big day.
Which Vehicle Is Right For My Group?
When you're planning your next baby or birthday party, there are a few things to look for when choosing the right vehicle. Each vehicle has its own advantages and disadvantages, so it's important to choose one that fits your needs. Here is a list of what you should ask yourself during the process: How many people will be in my group? This will help determine how big of an SUV or limousine you need to rent. Most vehicles have seating capacities between 8-12 passengers, but some can accommodate up to 20! Keep this number in mind as well when deciding on whether or not a bus is right for your group. Do I want to hire a private driver? If yes, then make sure they have experience driving with children (or teens!) before booking them for any event! You don't want anyone getting hurt because there wasn't anyone who knew how to deal with kids on board!
Steps To Rent Your Limo, Party Bus, or Charter Bus To Kids Birthday Party
Call Tucson Limos: If you're looking for a limousine, party bus, or charter bus to rent in Tucson, Arizona, then give us a call. We're happy to help you plan your event and make sure it goes smoothly. Our friendly staff will be able to answer all of your questions about the vehicles we offer and help you with any other needs that come up during planning. Choose the right vehicle for your group: When choosing a vehicle for your kid's birthday party transportation service in Tucson Arizona, there are several factors to consider based upon how many people are attending and what kind of activities they'll be doing while on board (such as riding around in style enjoying music from our sound system or having room for games). If possible try not book more than 6-8 passengers per van because after that point it becomes difficult for everyone to communicate comfortably with each other without being too close together or overbearing on others' personal space.